Let's start the conversation that will change your entire journey.
Contact us to schedule a free in-person consultation today.
To inquire about treatment here at Compass, please click on the button below to establish a new patient portal. We are requesting even initial inquires go through these brief steps so that we can ensure confidential communications.
The brief survey you will be asked to complete will allow us to understand your reasons for seeking treatment, treatment needs, including available times you are requesting for services, and whether or not you are needing us to obtain an authorization with your insurance company.
Once your survey is submitted, our Intake Coordinator will reach out to you within 24 hours to schedule your free consultation.
For all email communications with Compass moving forward, please use the following link to login to your secure patient portal.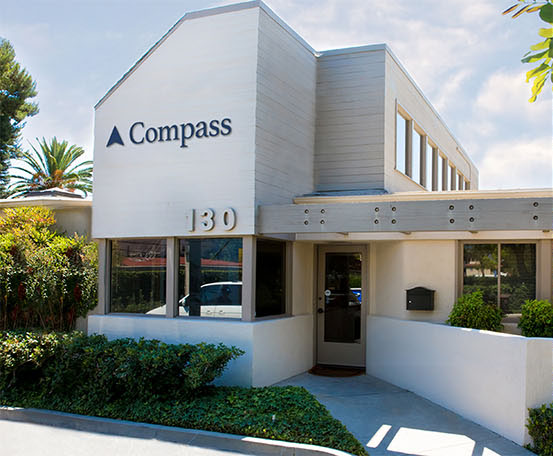 What New Patients Can Expect
Beginning your Compass journey, our comprehensive intake process, and financial information.
There are six steps to the Compass intake process:
Meet & Greet
Verification of Benefits
Completion of Online Intake Paperwork
Intake Part 1
Online Compass Assessment Battery
Intake Part 2
Meet & Greet
A complimentary meeting with a Compass clinician to discuss program details and your child's treatment needs. An initial Skills Deficit Screening Survey is completed prior to this meeting through your patient portal and the results of this screening are discussed with you and your child at this time.
Verification of Benefits
Once a family decides to move forward with treatment at Compass, they will work with a dedicated Intake Coordinator to complete a Verification of Benefits of their health insurance policy. This process determines whether an in-network authorization is possible and what if any out-of-pocket costs will be required. Once share-of-cost disclosures are approved, an intake date will be set for your child.
Completion of Online Intake Paperwork
You'll be given access to our secure patient portal in order to complete and sign the necessary intake questionnaires, consent forms, and other agreements.
Intake Part 1
A first intake appointment is scheduled with both the patient and parents or guardians. This is a two-hour meeting during which we discuss the presenting problems and current symptoms as well as goals for treatment. We work together to complete a diagnostic evaluation, safety assessment, and target behavior screening. Patients and parents are given the opportunity to ask questions and learn more about DBT and Compass.
Comprehensive Assessment
A standardized battery of psychological assessments enables us to track treatment outcomes as a Duke University Performance Site. The assessment battery can be completed at home or at Compass and takes between 1 to 2 hours and must be completed prior to the Intake Part 2 appointment.
| Measure | Reference | What it measures (i.e., allows us to track over time) |
| --- | --- | --- |
| Emotion Dysregulation Assessment | Developed internally by Compass Behavioral Health (CBH) | Daily intensity of emotions and perceived ability to control swings in mood |
| Identity Dysregulation Assessment | Developed internally by CBH | Degree of stability in sense of self |
| Cognitive Dysregulation Assessment | Developed internally by CBH | Dysfunctional and distorted thought patterns (e.g., judgmental thoughts, worry thoughts) |
| Interpersonal Dysregulation Assessment | Developed internally by CBH | Degree of satisfaction vs conflict in relationships with family and friends |
| Self-Management Assessment | Developed internally by CBH | Hygiene habits and follow through with chores and school work |
| Skills Assessment – Patient Version | Developed internally by CBH | Identifies skills strengths and skills deficits |
| Brief Reasons for Living Inventory for Adolescents (BRFL-A) | Osman, Kopper, Barrios, Osman, Besett, & Linehan, 2010 | Reasons for living (protective factors against suicide) |
| Dialectical Behavior Therapy Ways of Coping Checklist (DBT-WCCL) | Neacsiu, Rizvi, Vitaliano, Lynch, & Linehan, 2010 | Skillful and dysfunctional methods of coping with pervasive emotion dysregulation and other triggers |
| Shame Inventory | Rizvi, 2010 | Degree of shame associated with specific experiences |
| Difficulties in Emotion Regulation Scale (DERS) | Gratz & Roemer, 2004 | Overview of emotion regulation capabilities |
| Columbia Suicide Severity Rating Scale – Screener (C-SSRS screener) | Posner, Brown, Stanley, Brent, Yershova, Oquendo, et al., 2011 | Screening for suicide risk |
| Borderline Identity Disturbance Self-Report Scale (BIDS) | Herr, Hughes, Neacsiu, & Rosenthal, 2014 | Degree of identity dysregulation |
| Borderline Symptom List-23 (BSL-23) | Bohus, Kleindienst, Limberger, Stieglitz, Domsalla, Chapman, et al., 2009 | Degree of Borderline Personality Disorder symptoms |
| Patient Health Questionnaire (PHQ-9) –only for participants 18 and older | Kronke,& Sptizer, 2002 | Depressive symptoms in adults |
| The Patient Health Questionnaire for Adolescents (PHQ-A) –only for participants 17 or younger | Johnson, Harris, Sptizer, & Williams, 2002 | Depressive symptoms in adolescents |
| 60-item Family Assessment Device | Epstein, Baldwin, & Bishop, 1983 | Overview of family functioning |
| Life Problems Inventory | Rathus, Wagner, & Miller, 2015 | Measure of emotion dysregulation, interpersonal chaos, and confusion about self |
Intake Part 2
A final 2-hour evaluation session is held with parents or guardians as well as patients. The intake coordinator meets individually with each party during this session. We assess family, social, and medical history, and gather additional details about behaviors we will be targeting in treatment. We finalize and sign your treatment plan and assign group and individual therapists. Upon completion of this step, the patient is ready to begin pre-treatment with their individual therapist.
Insurance Reimbursement
Compass Behavioral Health is not in-network for any health insurance companies. To make treatment more accessible for families, we do provide insurance verification and share-of-cost information prior to intake, and provide direct billing for most out-of-network benefits–accepting payment directly from managed care companies.
Due to our specialization as an Evidenced-Based Treatment Clinic for children, teens, and young adults, we have a 50% rate for obtaining single case agreements and or in-network authorizations for most health insurance companies. This allows most of our families to utilize their in-network benefits, reducing the overall out-of-pocket cost of treatment.
Office Hours
Monday–Thursday | 9:00 am to 8:00 pm
Friday | 9:00 am to 6:30 pm
Saturday | 10:00 am to 3:00 pm